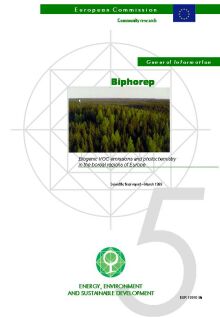 The results of all activities carried out during BIPHOREP are summarised in several publications and in the scientific final report of the project:

Biogenic VOC emissions and photochemistry in the boreal regions of Europe, Edited by Tuomas Laurila and Virpi Lindfors, Air pollution research report No 70, Commission of the European Communities, Luxembourg, 1999. 158 pp. ISBN 92-828-6990-3.


The report can be viewed or downloaded in pdf-form. Click the image on left to access the contents.